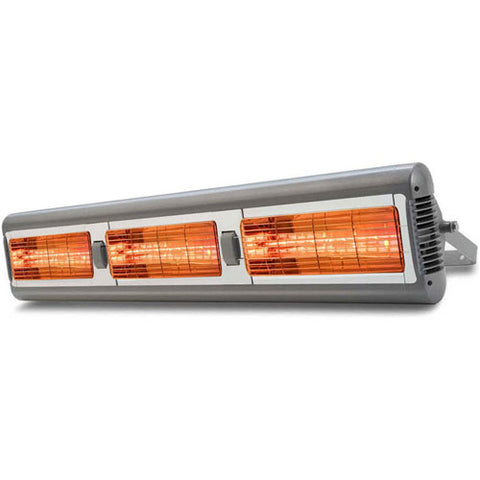 Solaira Alpha Series H3 4500W, 208/240V Antq. Grey, Ultra Low Light Candel
Usually ships in 1 to 3 business days
Solaira is pleased to introduce our new, low-light SALPHA3-45240L1G Candela heat emitter technology. Candela equipped heating systems provide the same powerful heat generation as current Solaira heaters, but offer consumers the choice of a lower light level. The Candela emitter radiates approximately 50% of the light as the same unit with a high output Solaira S-Wave emitter.
Wattage: 4,500 watts
Ultra Low Light Candel
Emitters: 3
Voltage: 240
Amps: 18.75
Dimensions: 48 x 6 x 9 inches
Weight: 17.6 lbs.
---
We Also Recommend